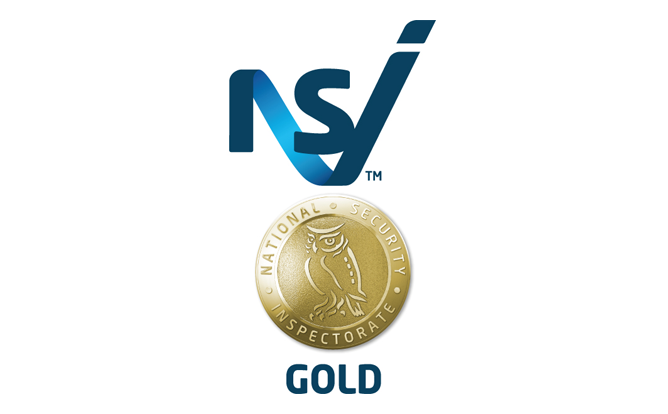 NSI NACOSS & Fire Gold Recertification
10 August 2021
We are delighted to have received both our NSI NACOSS Gold and Fire Gold recertifications in July. NSI NACOSS and Fire Gold are only awarded to those companies who meet the security industry's highest technical standards and can also demonstrate a commitment to continual improvement with an ISO 9001 Quality Management System.
Although a NSI recertification audit is a stringent and arduous process, it is one we welcome as it ensures us that we are conforming to all the necessary standards and codes of practice. At McElwaine Security Systems Ltd, we take customer expectations very seriously. We constantly seek to improve upon the service we offer and strive to ensure that every project we undertake is completed to the highest standard possible.
We aim to consistently provide a premium service to our clients which is reflected through long-term contracts, repeat clients and positive customer satisfaction reports. We take great pride in the knowledge that we provide bespoke, high-end solutions to cater for every individual requirement. Our comprehensive Quality Management System focuses heavily on the learning and continual development of our staff to equip them with the knowledge and expertise needed to provide an unparalleled level of workman-ship and service. Our well – earned NSI accreditations are an outward sign that we are doing everything we can to warrant continued growth and custom from the public of Ireland and beyond.