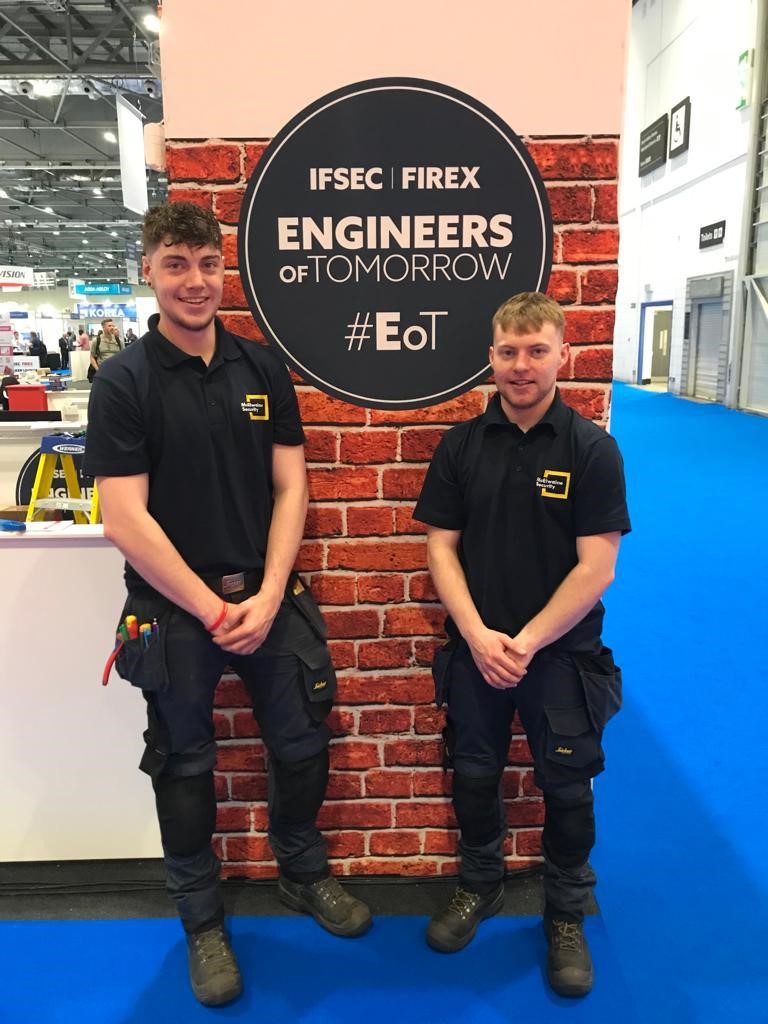 McElwaine Security Engineers Compete at IFSEC
19 May 2022
We would like to wish to of our Apprentice Engineers James and Paul the best of luck at the IFSEC and FIREX Engineers of Tomorrow competition
&nbsp
The IFSEC and FIREX Engineers of Tomorrow competition, due to take place on the show floor today at London's ExCeL, had over 100 entrants to this year's process from across the UK. The 2022 finalists, who will battle it out live at IFSEC and FIREX, will showcase the next generation of engineering talent to thousands of industry professionals each day.
&nbsp
We are delighted that two of our Belfast MET Apprentices are taking part and will do us proud no matter what the result.
&nbsp
McElwaine Security will always look to support growing talent within the business by supporting our employees if they wish to progress academically within the industry.